In this article, you will learn the basics of investing in the real estate industry. It provides the tools you need to get started in this lucrative industry. Nothing is wrong or right, but it gives my view of the market. You should note that legal practices and laws vary from one region to another, and they can change over time. To be successful in any field, you need to expand your mind and think a bit differently. The following are the tips to follow.
Desire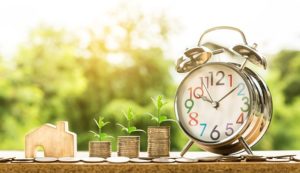 Before we go deeper, you need to have the desire to invest and succeed in the real estate industry. Ideally, you should have the desire to accomplish whatever you do. Desire can be defined as a craving or longing for something that brings enjoyment or satisfaction. It stresses the feeling and implies strong aim or intention. If you do not have a desire to learn about real estate, then it is going to be difficult to succeed in it. You should note that this type of investment is not for every person, but anyone can achieve financial freedom by investing in it.
Setting Goals
For you to succeed in this industry, you need to have a goal. The goals should not just be in your head, but they need to be written down. There is a need to review your goals on a daily basis and even read them out loud. In this way, you remind yourself why you are running your business. If your goals are small, you can easily achieve them. It is advisable to think about what you want in life. Think about spending quality time with your family, having the best cars, owning a castle, or having the largest real estate business.
Learn
Knowledge destroys fear and builds confidence. If you begin any form of business, you should be ready to learn every aspect of the business. The right way to know about the real estate industry is to read everything about it. However, the most critical thing is to apply what you learn. Nowadays, there are several books written about real estate investing. Thus, you have something you can learn from. Other than the real estate books, you should also read leadership and motivational books. You should spend at least 30 minutes a day to read books.
Attend Real Estate Investment Seminars
A real estate investing seminar can be an amazing place to learn everything about investing in this industry. Also, you get an opportunity to listen to and interact with well-known experts. Some of these meetings cost money. In addition, a seminar can get you motivated and pumped up. It can give you the feeling that you can do anything you want. At the end of the seminar, you will have acquired a lot of knowledge and energy. Moreover, seminars offer you an opportunity to buy some top real estate investing tools, learning material, or software at a fraction of the cost.